We are doing all that we can to keep everyone safe from COVID! Please review our guidelines & procedures.
Before you come to any on campus Ministry or Event we ask you to go through our COVID Questionnaire: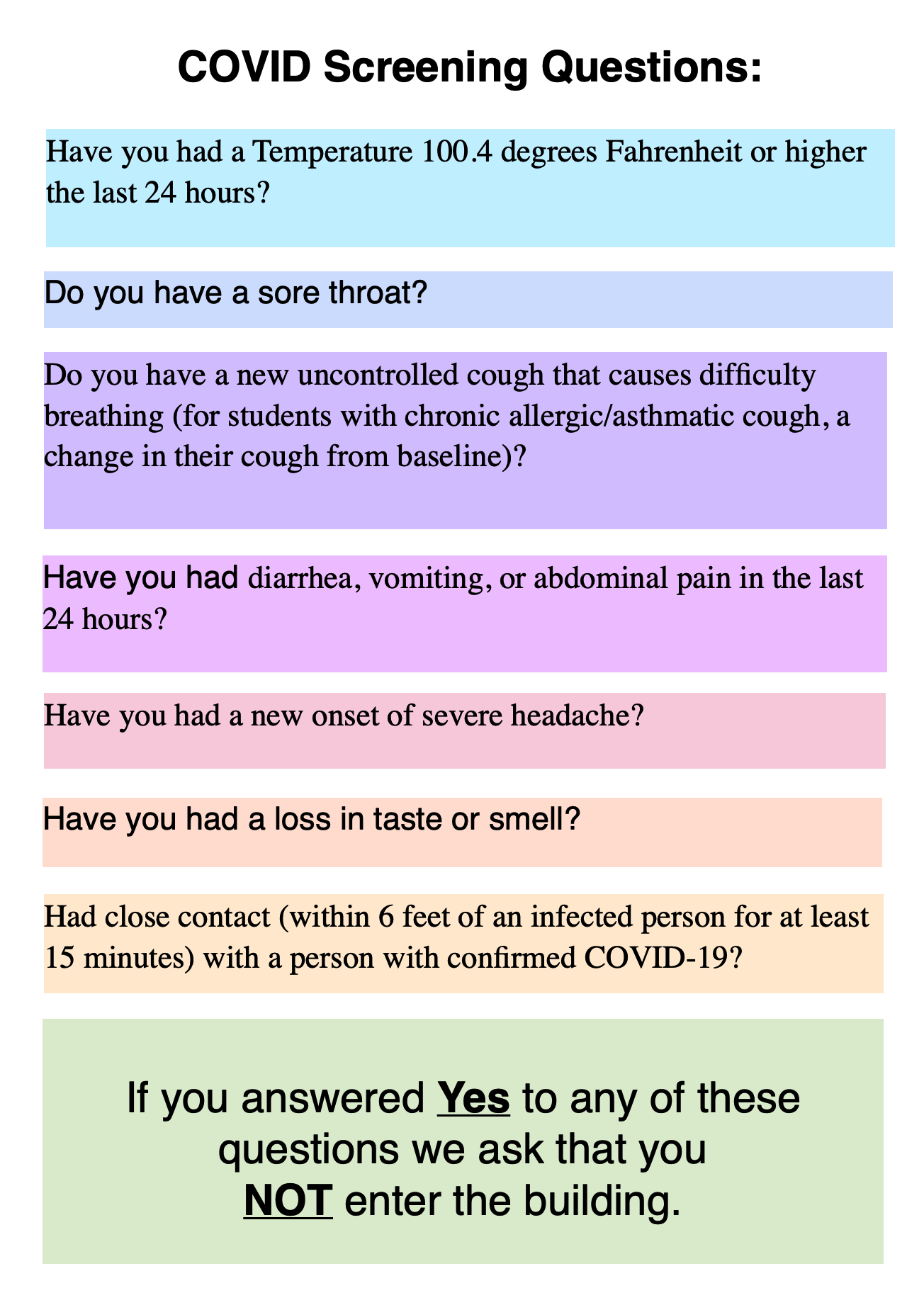 If you aren't sure whether or not you and your family should attend: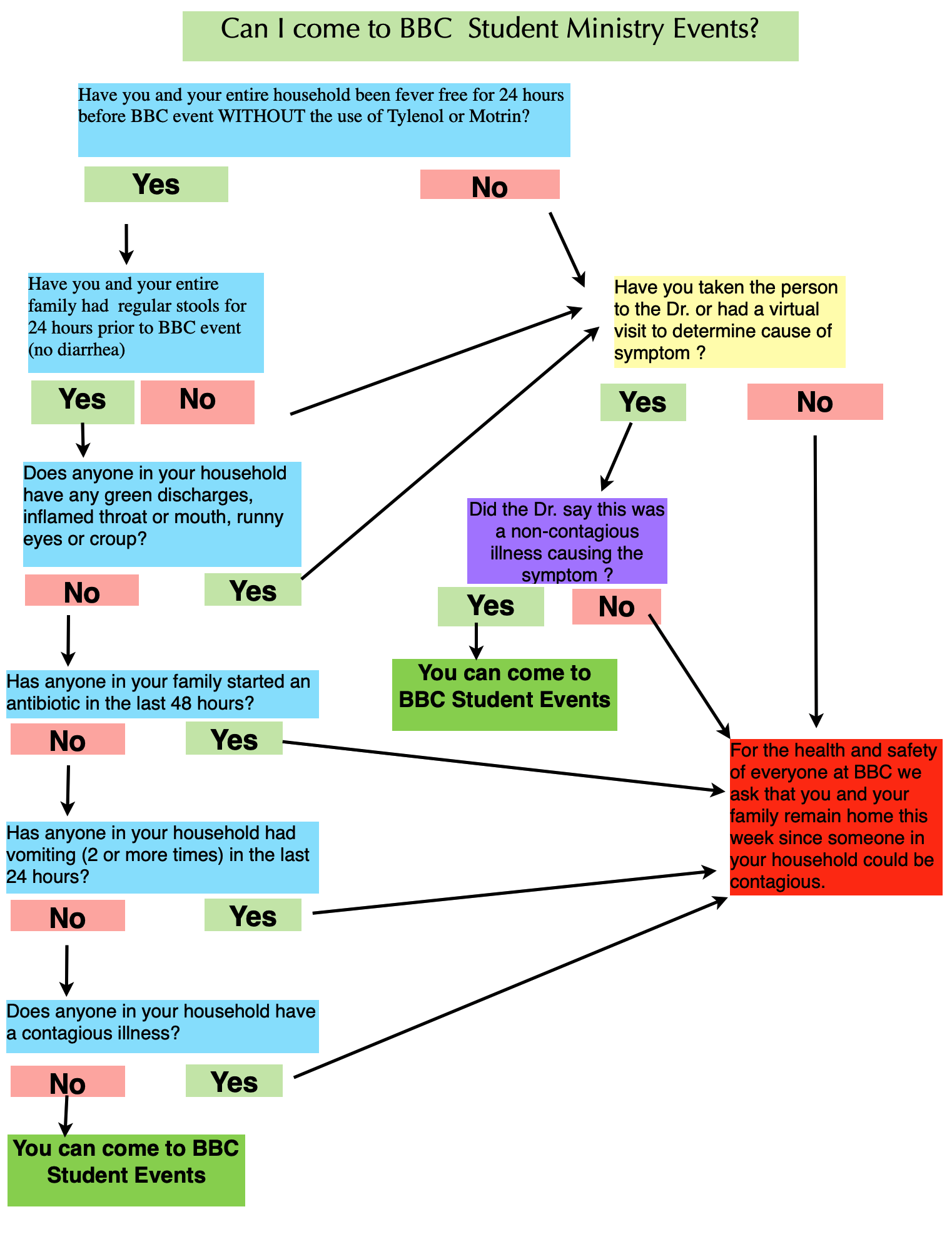 If in doubt, please don't. We are doing everything that we can, but we need your help as well!

- We disinfect each room so that classrooms are ready for students.
- We provide a temperature device at the entrance of ministry areas.
- We provide Hand Sanitizer at the entrance of each area and classroom.
- We do not share items between students at this time. (Each child has their own resources and materials).
- We wear masks anytime 6' of Social Distance is not possible.
- We arranged our classrooms to provide for social distancing.