$50 non-refundable deposit due at registration.
* SAVE $100 w/ Super Early Bird Registration (expires: April 27th)
** SAVE $75 w/ Early Bird (expires: May 25th)
Total Cost is $319 w/o discount.
JULY 11-15 Gardner Webb University

A child's spiritual life can be greatly impacted by their home environment, church involvement, and unique experiences like camp.

CentriKid is committed to providing a place for kids to get away—even for a little while—to hear loud and clear that God loves them and has a plan for their lives. Safety in our programming, within relationships, and on campus are top priorities. We believe powerful things can happen when kids feel safe to be a kid!

From Morning Worship to Bible Study, Recreation to Track Times, everything at CentriKid is designed with the heart of a child in mind. Our staff members are carefully chosen for their energy level, love of fun, and ability to connect with kids, and every week culminates with the whole camp playing the most fun game ever: OMC, which stands for Organized Mass Chaos!

PARENTS CLICK HERE TO LEARN MORE & ANSWER ALL OF YOUR QUESTIONS

Also: CLICK HERE FOR A PARENT INFO PACKET

CLICK HERE FOR MORE INFO ON: 2022 CentriKid Camper Care Packages
won·der – noun: a feeling of surprise mingled with admiration, caused by something beautiful, unexpected, unfamiliar, or inexplicable.
2022 THEME: WONDER
We serve a God that is infinite, and also personal. Campers will explore the wonder of how big God is, and the wonder of how he cares about us.
Typical 5-day camp schedule:
Wondering what a full week at camp looks like? Each day is filled to the brim with Bible Study, Worship, Track TImes, and a whole lot of fun! NOTE: Some campuses require slight adjustments to these times, but this gives you a good idea of what you can expect.
Camp Schedule: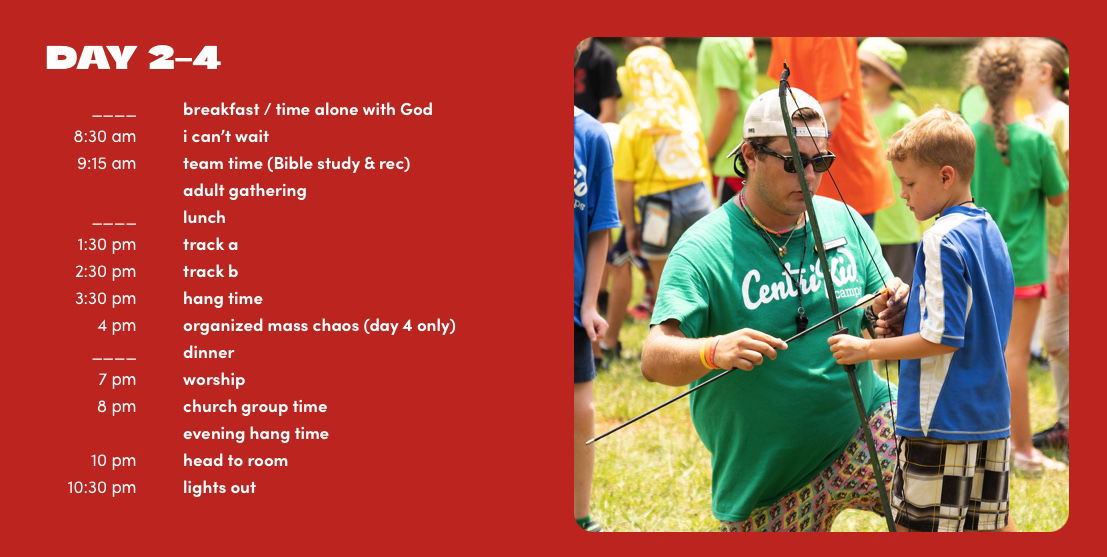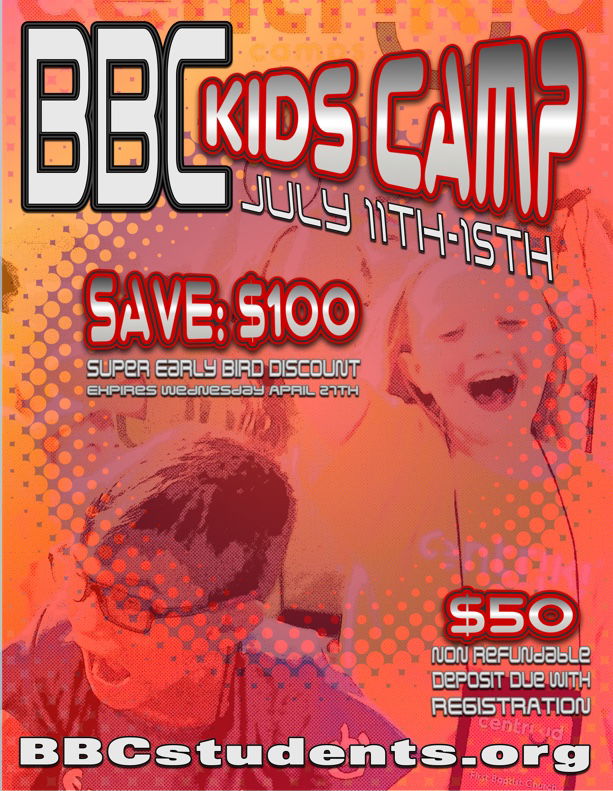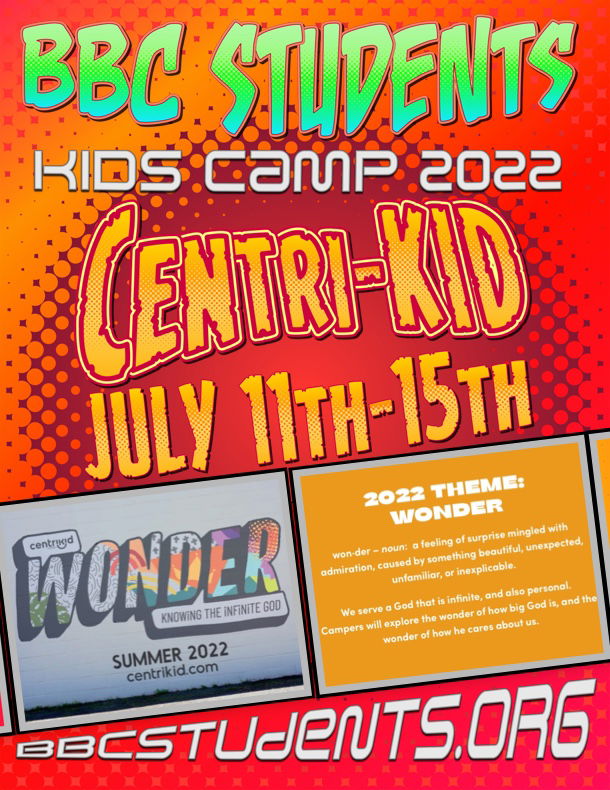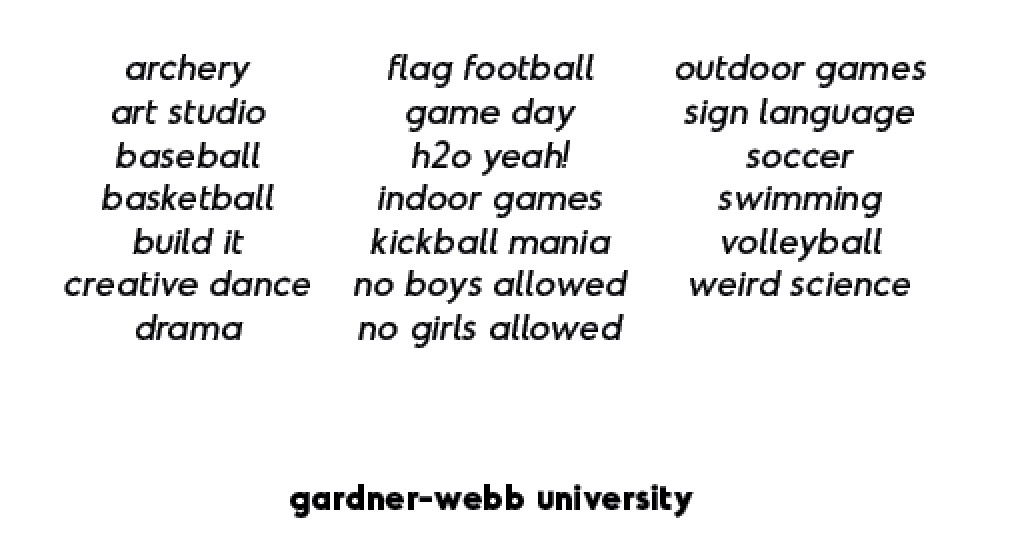 PARENTS CLICK HERE FOR PARENT INFORMATION PACKET FROM CENTRIKID