Mark your calendars now for the: Weekend To Remember
CLICK HERE TO REGISTER FOR THE EVENT
March 10th - 12th
at the Embassy Suites Charlotte/Concord

YOU CAN REGISTER & SAVE w/ 50% OFF!
Spring season half-off sale!
(ONLY lasts for 3 weeks in January!)

Discounted Rooms at the Embassy Suites will be available too!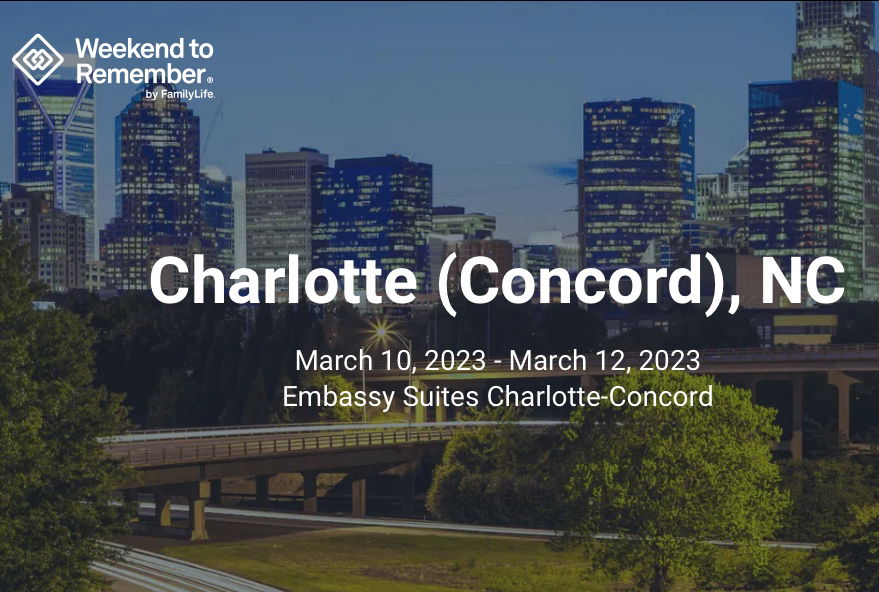 Escape from your regular responsibilities and spend a Weekend to Remember investing in your marriage from the beautiful city of Charlotte, North Carolina. Great marriages don't just happen. They require a lot of intentional work to maintain their strength over the years.
Our Charlotte Weekend to Remember event will give you the perfect opportunity to spend time with your spouse. Bring along your sense of fun and adventure for a trip that you'll treasure for years to come. Take a break from your regular responsibilities to rekindle some romance at this marriage retreat, scheduled March 10 through March 12, 2023

Use GROUP NAME: BURKEMONT
*Retreat Registration will be online only!
(Annual 1/2 Price Sale is only 3 weeks in January - yes SAVE 50%)

<Registration rates do not include hotel, meals or parking.>
**Embassy Suites Discounted Room Rate: $179 per night (January until 2/24/2023 as available).
* Registration Fee (Half-Off registration in January)
** Lodging Fee (Discount Rates)

CLICK HERE for more info!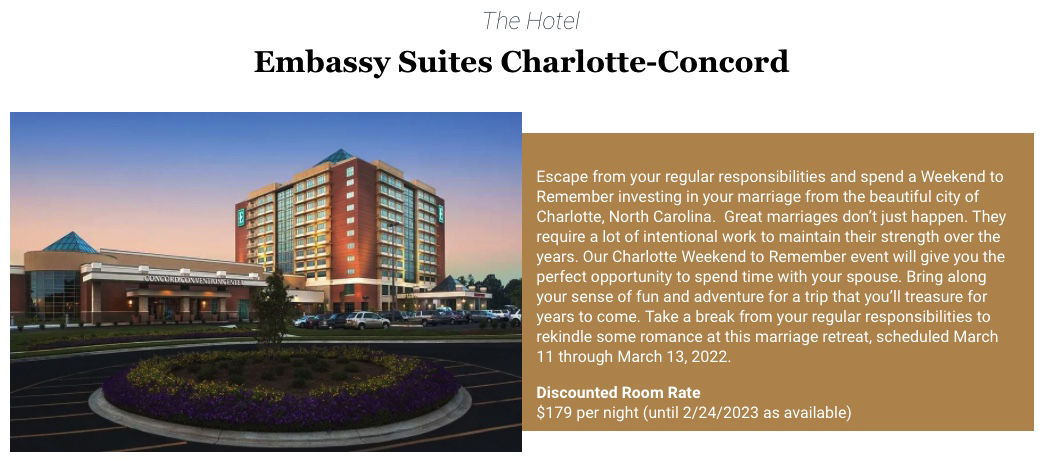 CLICK HERE TO REGISTER FOR THE EVENT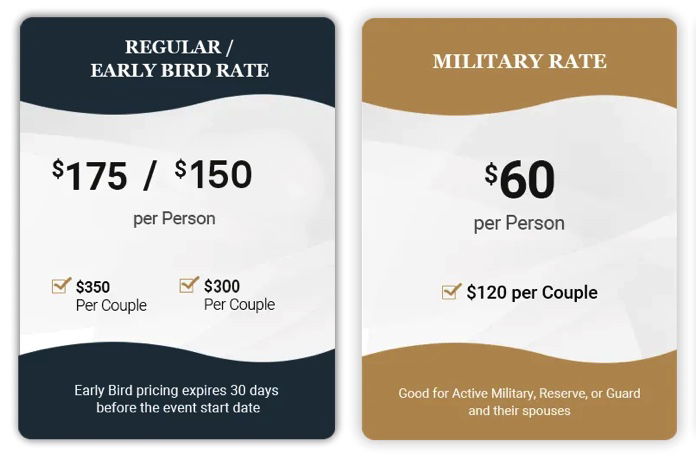 CLICK HERE FOR MILITARY DISCOUNT!